Tank Water Heater Service, Repair & Install
Schedule Tank Water Heater Service Today
Tank Water Heater Repair, Maintenance & Installation
---
At Dye Plumbing & Heating, we are Laporte, Indiana's residential and commercial water heating experts. Whether you need water heater repair or are interested in a new system, we have the experience and licensed professionals that can help.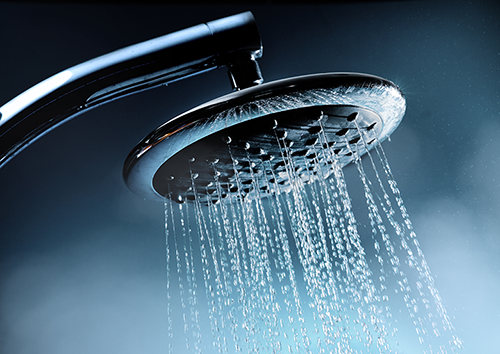 Tank Water Heater Installation
Conventional storage water heater fuel sources include natural gas, propane, and electricity. All conventional water heaters store hot water 24 hours per day in a storage tank, typically ranging in volume from 20 to 120 gallons.
We provide installation service and repair on a wide variety of tank water heaters and install high-efficiency Bradford White tank water heaters. Conventional water heaters are often the lowest installed cost choice for replacing an existing system. Proud to offer Water Heaters from Bradford White
Featured Tank Water Heaters
Electric
Water Heaters
---

Fully Automatic Controls
Direct Heat Transfer with Immersed Elements
Hydrojet® Total Performance System
Vitraglas® Lining
Non-CFC Foam Insulation
Water Connections - 3/4" NPT
Heat Traps
Protective Magnesium Anode Rod
Simultaneous and Non-Simultaneous Operation Available
Voltages Available - 120V, 208V, 240V, 277V, 480V
Single Phase or Three Phase Operation Available - (120V & 277V Single Phase Only)
T&P Relief Valve
Design Evaluated by ETL in Accordance with Part 280.707(d) of HUD Mobile Home Construction and Safety Standards for Energy Efficiency
Low Restrictive Brass Drain Valve
Gas Power Vent
Water Heaters
---

ENERGY STAR® Qualified
Vertical, Dual-pass Heat Exchanger System
Vitraglas® Protection-On both primary and secondary heat exchanger
Self-priming Condensate Tee
Power Vent
Horizontal and Vertical Venting
Bradford White ICON System®
Hydrojet® Total Performance System
Vitraglas® Lining
2" Non-CFC Foam Insulation
Pedestal Base
Water Connections - 3/4" NPT
3/4" NPT Side Connections
Heat Traps
Two Protective Anode Rods
T&P Relief Valve
Low Restrictive Brass Drain Valve
Atmosperic Vent
Water Heaters
---

Bradford White ICON System®
Defender Safety System® featuring the patented Advanced ScreenLok® Technology flame arrestor design
Hydrojet® Total Performance System
Vitraglas® Lining
Non-CFC Foam Insulation
Water Connections - 3/4" NPT true dielectric fittings
Heat Traps
Protective Magnesium Anode Rod
3"x4" "Snap Lock" Draft Diverter
T&P Relief Valve
Low Restrictive Brass Drain Valve